Cisco-to-modem cable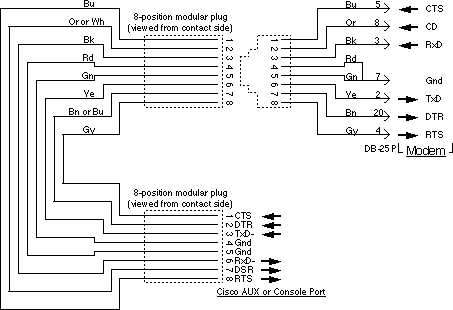 Reference: Cabling Guide for Console and AUX Ports.

This is the wiring diagram to connect the RJ-45 modular jack on a Cisco router to a DB-25 jack on a modem. This is the same pinout as Cisco cable 72-3663-01. When assembling the adapter, solder the red and green wires together.
To configure the router for dial-in administration, see this Cisco document: Configuring a Modem on the AUX Port for EXEC Dialin Connectivity [Locally cached PDF version]
---
john at jneuhaus.com, March 13, 2013.